THE SUPREME COURT OF BRITISH COLUMBIA SHATTERS ASTTBC'S EWP DREAM!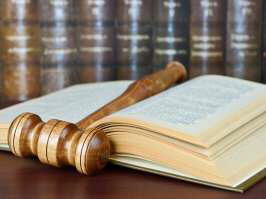 Vancouver, British Columbia - March 18, 2016 may have turned out to be the Ides of March for ASTTBC's Executive Director, John Leech. It's the day Mr. Justice Funt slashed and gutted more than just the Electrical Worker Practitioner's Certification Program, he also vicariously placed the Fire Alarm Verification endorsement (to use the new terminology ASTTBC adopted recently) on permanent hiatus. The landmark ruling proved to be a victory for the International Brotherhood of Electrical Workers in their challenge of the BC Safety Authority's ability to endorse or grant permission for ASTTBC to develop a program involving defined electrical work.
But if you examine the ruling more closely (and objectively), it actually went much further than that. In my opinion, it's called into question ASTTBC's ability to develop ANY Certification Program. Here are some of the more significant excerpts from the Ruling by Mr. Justice Funt:
"[102] The objects of the ASTTBC are limiting. Section 3 of the ASTT Act reads:
3. The objects of the association are the following:

(a) to maintain, improve and increase the knowledge, ability and competence of the members of the association;

(b) to regulate standard of training and practice of and for its members and to protect the interests of the public;

(c) to establish, maintain and develop standards of ethics amoung its members;

(d) to do all lawful things that are incidental or conducive to the accomplishment of these objects."
"[109] ... ASTTBC's objects and and concomitant powers do not extend to developing new programs of training which may be recognized by others ..."
"[111] Unlike the ITA (Industry Training Authority), the ASTTBC does not have the power to 'develop programs of training'. If ASTTBC were to have such a power, the ASTT Act would have provision similar to those found in s.8 of the Industry Training Authority Act and ASTTBC would have broader objects."
"[121] In sum, read in the context of the related legislation, the ASTTBC does not have the authority to develop new programs of training, such as the ASTTBC Electrical Work Practioner Certification Program."
What does this mean for the technicians that already possess the VI endorsement? More importantly, what about all the technicians currently certified under the auspices of a potentially ILLEGAL Fire Protection Technician Certification Program, many of whom have been paying annual dues for over twenty-five (plus) years?
If you haven't already done so, read (or download and read) a copy of our Report on the ASTTBC Fire Protection Technician Certification Program which we filed with the Minister of State for Emergency Preparedness, the Honourable Naomi Yamamoto, and the Minister of Advanced Education, The Honourable Andrew Wilkinson.
We urge every RFPT member to pick up the phone and dial (604) 585-2788, Extension #228 (or ask to speak with John Leech).
Ask the hard questions. Demand answers!

CFAA ONTARIO HOSTS FIRST TECHNICIAN SEMINAR!